Yup, the yanks lost last night. I won't point any fingers...ahem
Sabbathia
...i didn't say a word. If he didn't pitch that one game, Detroit would not have won...guarantee it...but...ahem it's no one's fault. Well we Yankee fans have to wait for next year.....
i was out yesterday due to feeling like shit. I have a headache, but it's not as bad as yesterdays waves of caca. So I think i'm a bit better. must drink a lot of water. I brought soup, but came to find out that my work is buying us lunch! So i ordered the nachos. lol.
Since it's friday and I dont' feel like total death, I am taking my poor dog to play and play and play. yes that means throwing the ball until she doesn't want it any longer. I guess I should be thankful that I won't be watching these playoff games.
Now will i be watching the World Series? Probably. we'll see who makes it there......
I'm one of those people who lacks patience. I love trying ideas i find from pinterest, but i finally found one that took too long to give me any results and now i never want to do it again..lol..check out dos family lace lamp.. I guess i read it somewhere else, to use water down glue and just douse the lace...well i had lace...i think i'll try to use mod podge and no water later on today, i may have a tiny bit of lace left. they're kinda cool...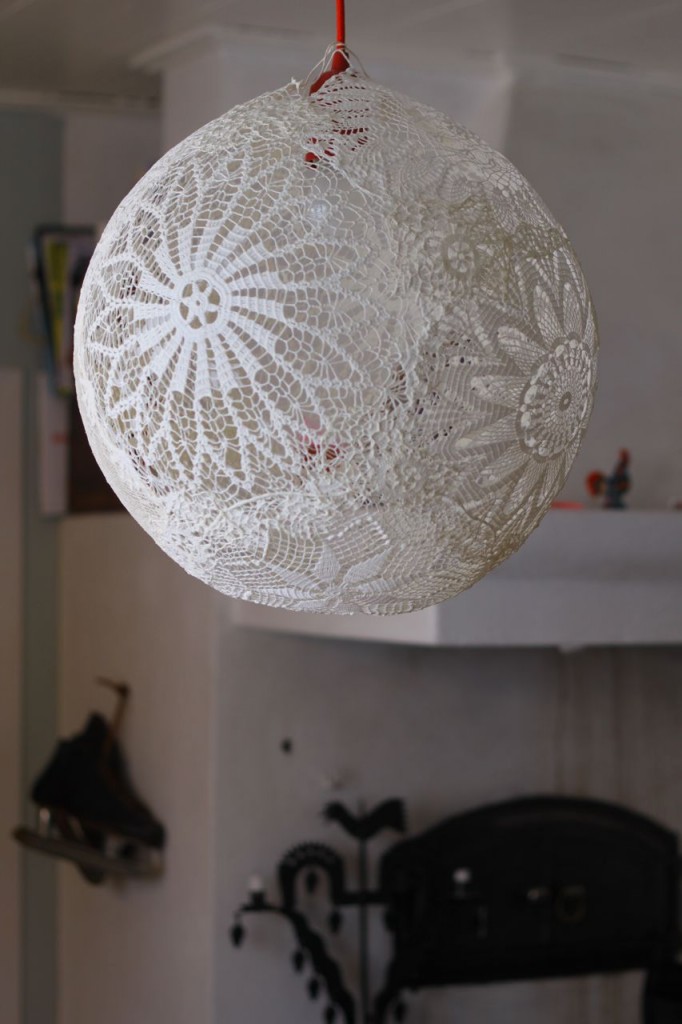 oooh 50 bucks buys you Calvin Klein rain boots on ideeli. too cute!
My photo project looks soooo coooool. I can't wait to show you guys...but i have like 22 more days...soooo you'll just have to wait.
my poor coffee table has gotten no love from me. Hoping to go with Gerry to Home Depot either tonight or tomorrow to look at tile! i'm so excited!
BUT if the rain wants to last for a couple of days i'm ok with that. It's sunny today, but I welcome weather changes....
I love scarves. I love mittens...i love gloves...can't wait to start wearing them again...i know i'm a freak!
i'll try to come back later with some more project ideas i'm biting off pinterest..lol...i get to see a friend i haven't seen in years tomorrow and i'm uber excited!!!! anywhoo hugs bugs!