and take your pain with you...and your sadness. I never quite understood it, even with backpain, but man I am ready to be happy again. I can't take that crap for granted. I also can't wait until my left arm and my neck feel human and not make the sounds of Barbie's legs when you bend them...remember that? lol
holy cute shoes alert on Ideeli. Steven Sale...
these are 79.99 but aren't they cute????? oh golly...
Super bowl is on Sunday. Didn't realize it until i saw a commercial for the Voice! (yay it's back right after the game on Sunday). I have no idea what we're doing, but chances are we're watching it at our house. So that means football like man snacks are in order. maybe mini meatball sandwiches-(since i'm half able) i think buying frozen meatballs, baking them then adding some sauce and sprinkling some mozzarella would be good. Think BBQ sauce or a tangy tomato sauce. yum. hmm, what else....I did wings last game. now i'm hungry.
Ok I found this on Pinterest off of another blog ofcourse, but check out this link Super Bowl BINGO! I will be playing this and I know Gerry will join me in this!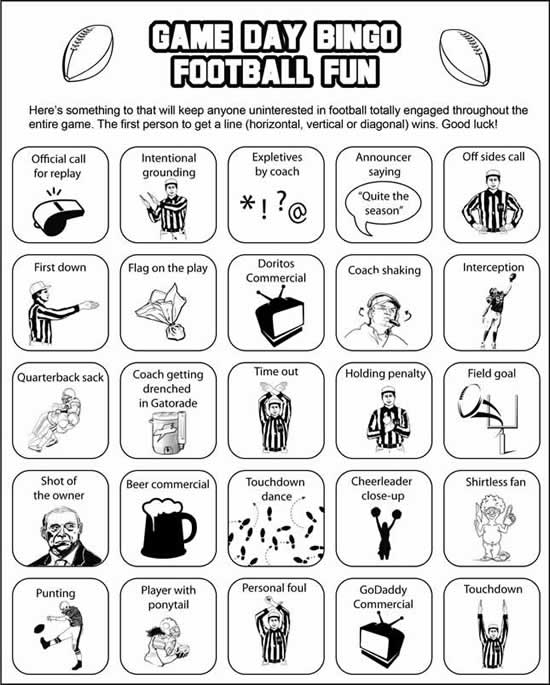 Yesterday someone at my work discovered a furry surprise in one of our trucks. 5 one week old kittens! We're waiting to hear from the Humane society to see if Mama was trapped this morning. They used the babies as bait. I would take these guys but they're too young to be hand fed-and that would be a feeding every hour-formula at this age won't help these guys fully. I'll let y'all know if Mama was caught.
i will be getting my first professional massage ever on Thursday at 6 pm. Serenity NOW!!!!
Is it just me noticing that there's been a whirlwind of ugly ass prom dresses being pinned? I like that pinterest is very nice and only offers a comment, like and pin button, but sometimes we have to save other people from their fashion disasters. But how???hahaha
I need everyone to visit BADRAP blog and read this entry. This will make you think about your local shelters and maybe make you more involved when it comes down to the dogs you AREN'T seeing. I am glad i can say that it has a happy ending...
Alrighty i gotta run. Everyone have a great day.