This post will only mention balls once actually....Bocce Ball. Fun game! Our team is giving other teams a run for their money, but damn we need to practice. LOL. well I need to practice. I also need heated gloves and more layers. A big wall to block the crazy wind would be cool too. I did learn one important lesson-Do not pick the flowers-not that I did, but it's an unwritten rule and I am not one for breaking rules.
Bocce Ball is a holy game. If the Pope plays Bocce, so can you!
Hot on Hautelook- DARLING-love the dresses and it's automatically my favorite when i see it featured. Prices go from 30-49 bucks. The pieces are truly cute and pretty. they're dahhhling.
Ideal on Ideeli-Lovely People-Hard choice, but they have some nice shoes. I normally don't wear shoes with about ten or so colors involved all at once but some of the styles are really cute. Price is between 20-60, big range and A LOT of styles to choose from.
If you haven't signed up for PureWow emails, you're missing out on all the cool internetty things to try-such as the pure home beta page where you can paint and design a room! Kinda like practice for the real thing!!! love the idea. so check it out.
Paying my credit card bill is exhausting. I think I thought too hard and broke my brain.
Can I tell you all I feel fat today.
OOOH i love surveys, if you ever have the chance, see if you can get invited to to Pinecone Research surveys, they're the best ones and pay money AND send you stuff to try out! The only problem is sometimes their video's or audio that they try to show you don't work. sux. But
Alert! Alert! Alert! Forever 21's swimwear sale-always a good price and wow some really cute stuff, check it out here!
Earth Day is this weekend. Some people celebrate 4/20 which would be tomorrow. Big Whoop. if you smoke pot everyday, you're already celebrating 420. What the big deal? lol. So as I was saying Earth Day on Saturday and in the Bay Area there's lots to do-check out sffuncheap.com/ for what's available cheaply! hmmm here's my list:
Street Artwalk in the Mission District
Renegade Movie Night-Hamilton Field-Romy and Michelle's high school reunion!!!
Earth Day Festival at the Civic Center
another Naked Bike Ride Day???(this would be #2)
Free Outdoor Swing dance at Golden Gate Park!
130th Season of the Golden Gate band!!!
WHAT! EARTH DAY FLASH MOB MEDITATION????? AT THE CITY HALL? Now that should be interesting...
those are just some of the random things happening this weekend
But if you really want to do something very Earth Day related come to the Earth Day Block Party and Beach Clean Up at Ocean Beach-more info
HERE
.
I have a fear of sandals. I like shoes. i like wedges with open toes...something about sandals. I remember ugly white sandals that made my feet look funny when i was like 8 or so....and now I must face my phobia. I have to buy a pair of comfortable sandals this weekend. And ICK i have to lighten up....My purse is HEAVY. Made more sense when i was cold and needed more padding, but ladies it's summer time, humongous purses belong on beach day and those are called Totes! Cars are the new hobo. LOL. Gotta get a small purse too. Time to minimize.
i need to drink more water. I've been drinking my smoothie all morning. Kinda thirsty. Yeah, you so needed to know that. Well that's that folks, see you tomorrow.
adding the blog hop!! go check it out!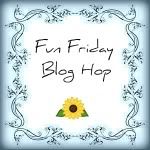 I'm new to all of these blog hops and can't seem to get my button to work...either that or i just spaced. so click on the link!