I've been out a couple of days due to my stupid back. damn scoliosis.
I was humming this little tune earlier, I used to sing it to a two year old when I was a nanny.
A is for
Apple
B is for Bed
C is a Crown that you wear on your head
D is for Daisy
E is for Eye
F is for Fish you can catch if you try.
G is for Goose
H is for Hat
I is for Ice Cream, I really like that
J is for Jumprope
K is for Kite
L is for Lowly hanging on tight.
M is for Moon, that comes out after dark
N is for Nest in the
tree in the park
.
O is for Oven, be careful, don't touch!
P is for Pie that I like very much.
Q is for Queen who invites you to tea
R is for Rainbow that's lovely to see!
S is for Sailboat
T is for Tie
U's the Umbrella that keeps you dry
V is for Van
W for wheel
X is a
Xylophone
played by a seal
Y is for Yo-Yo yellow and blue
Z is for Zebra that lives in a zoo!
And that's my
Alphabet Song
for you!
sweet dreams little angels....
NOW WAKE UP!
ok then. So who's gonna go see Harry Potter? not me. I still have to watch all the movies after the first one.
This next link is for my dude friend Memphis and his sciatica....http://painguys.com/sciatic-nerve.html this will explain the why's...and click here to deal with the pain.
Can I tell ya??? I feel so mature, i'm coming in to work tomorrow so that I can catch up on my shit here. I wonder if i can bring Bella? probably not. she'll drive me crazy.
So i discovered today that I think frosty's are the most delicious thing ever....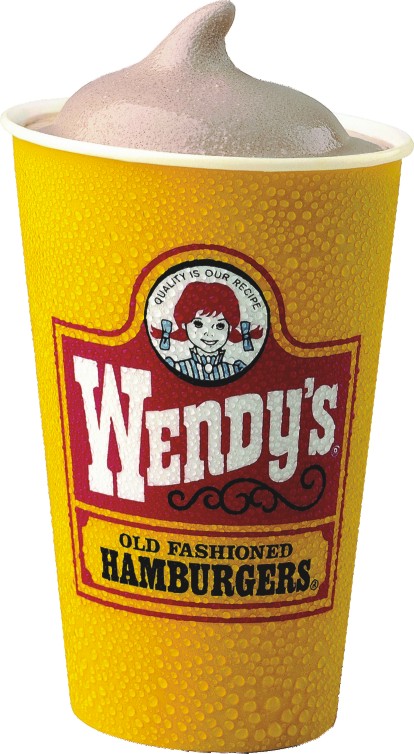 I got a medium at lunch....i want another one on my way home...is that bad???????
I do have to say their new fries taste very odd.....I don't know what it is...maybe it's the oil???? I miss their old fries.
So I got my Neilson ratings survey thingy a couple of days ago and since i was laying around trying to tend to my back I watched a bunch of crap TV and jotted it all down. It seriously looks like i watch too much TV. Lucky for me I didn't stay home today.
I got this months Bon Appetit magazine....I want to bake!!!
OK SO I GOTTA GET THIS RIGHT. I saw this great nail idea on www.dealiciousmom.com, but she saw it on aprettypennyblog.com and now i want to do IT!! Like asap. now..should be super fun.
such a fun idea and so cute!
so i'm scrolling down the dozens of blogs i haven't read all week because of my uberdepressed state. and saw this beautiful picture
Get the recipe at
www.countrycooksacrossamerica.com
per usual everything looks delicious. and yes those are zucchini with cheesey goodness...i want one now.
This weekend our three family yard sale happens AGAIN! WE just didn't get enough of the fun last time. And eek we have a lot more this time around. More furniture, art, little things....We had so much fun last weekend that I hope we have an even better time this weekend.
i got myself one of these :
Only problem with one of these water bottles is that I keep over filling my mouth and getting my shirt wet which makes me look like I'm a)drunk b) a slob c)i never learned how to swallow d)i'm scared of drinking water?...these are truly all the thoughts that are going on as i pick up my cool water bottle and i press it on to my lips, feel the coolness quench my thirst and then I want a little more and OOPS dribbles down my chin, gets my sweater all wet and I once again look at my bottle in fear that I will be drenched the next time i try and sip it. Maybe i just need a straw. maybe it's my arm's fault?
Aw it's almost time to go home. This month has been just so bleh....Things always get better though.
have a good weekend, i may come on tomorrow to leave you more shtuff....have a great weekend.