ribbit.
hmmph. tried looking for a google image of a groggy frog and got babies and regular walking around frogs. that's bull poo.
I got MY DRESS for the wedding....looky loooky....
I got it at a great price and thanks to Ideeli, I can return it if it doesn't fit right. This dress is like 300 bucks on other sites. I saw it for 400 on another site too. I got it for 159.00. super happy right now.
oh jetblue why do you do this to me now???? Great sale right now. 159 each way to NY. sorry mom.....I gotta visit the east soon, preferrably NOT in the winter or scorching heat and soggy humidity. But everyone else wanting to catch a cheap flight check it out! there are A LOT
of good deals!!! Oh my check out their hotel packages......
ok silly song for the day. but it will get you dancing around the house or office...
ok issue here. I love my Fila wanna be shape ups, but they go with NOTHING and they make my feet look big. Since my back hurt last week i need soft shoes and these work. I wonder if i can wear jogging pants to work then the outfit would work.....SCULPT-N-TONE-FITNESS these are the ones i have but in black. the site is pretty nifty and the shoes are on sale for 35 bucks.
oooh what's for dinner tonight? well chicken fried pork is the answer with biscuits and gwayvy (sound it out people).
i think i need to be grounded again and not spend any money. Now that I got's me dress I don't need anything else...oh yeah i need a blender. damn it.
My guilty pleasure are online puzzles. I love puzzles and don't get me wrong doing a puzzle at home is fun, but it's risky business with a dog and three cats and limited table space. One lost piece and I'm frazzled. I visit www.jigzone.com to get my jollies.
Do you think play-doh will ever go out of style? Someone gave me a play-doh jar with winnie the pooh on top and i thought to myself that maybe one day NO ONE will play with it. I almost felt guilty for not selling it. Shrug, it's in my cupboard and I think I'll wait till play-doh doomsday to get rid of it.
Anyone else think this is a little strange?
Now that's pretty cool.
I'd like to warn all of my guy friends:This will be in your stocking this year.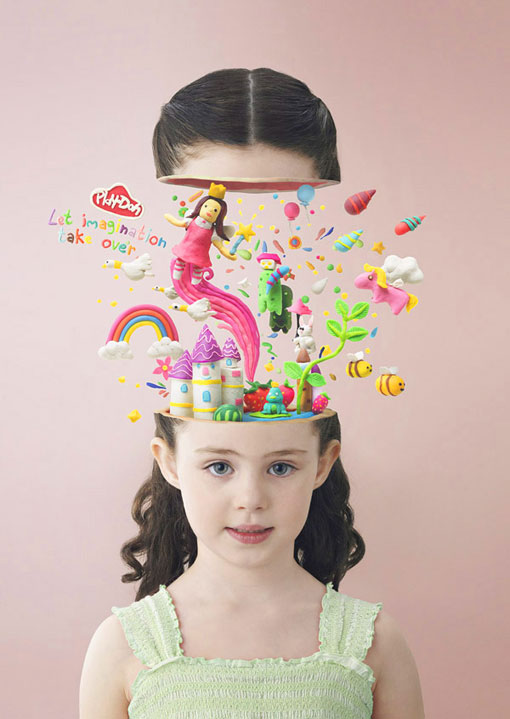 this just well....it...I think i need to go look at something soft and fuzzy because this is making me uncomfortable.
Now that's more like it...
until next time folks!!